Speech Stars Preschool – A Private Speech and Language Enrichment Preschool Program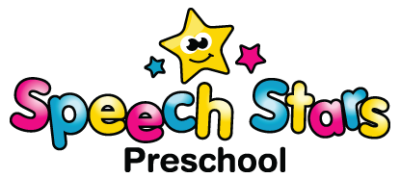 Speech Stars Preschool strives to increase communication skills, enhance play and build early literacy skills.
Speech Stars Preschool is a private speech and language enrichment program in downtown Ballston Spa which is held on weekday mornings from 9:30am-12:30pm. The program is uniquely designed for preschool-aged children (born on or before September 1, 2019) who are potty-trained. Students may enroll with or without a current IEP.
The classroom will have a maximum of 8 students, led by Corey Ott, a speech language pathologist with over 25 years of experience working with preschoolers, and Barb MacKenzie, an instructional assistant with over 5 years of experience working with the preschool population.
Speech Stars Preschool provides a warm, nurturing environment for your child's communication skills to expand. Each activity is chosen to strengthen speech, receptive language, expressive language, and pragmatic language abilities. Speech Stars Preschool classroom activities are developmentally appropriate and multisensory based. The program day is similar to traditional preschools yet focuses on:
Oral motor skills (coordination of articulators)
Articulation skills (speech sound production)
Phonological Skills (speech patterns)
Semantics (word meaning)
Morphology (word structure)
Syntax (sentence structure and length)
Social Emotional Skills (play, empathy)
Pre-Academic Skills (basic concepts)
Pre-Literacy Skills (phonological awareness, rhyming)