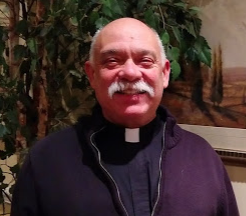 Father Derik Roy
Rector
Fr. Roy was ordained to the priesthood in 1977 after graduating from Nashota House Seminary. He grew up at St. Michael's Episcopal Church in Colonie, New York, and spent the early years of his ordained ministry serving first as curate at St. Stephens in Delmar for two years, and then at Christ and St. John's in Rouses Point, before accepting a call to serve at St. Francis Church in northern Michigan. He served there as rector for 14 years. In 1994, Fr. Roy accepted a call to "come home" to New York and serve at Christ Church in Ballston Spa.  Fr. Roy serves our parish in countless ways, leading and shepherding with deep love and grace. When not at church, he enjoys fishing, reading, and boating. He and his wife Cathy have ten children between them, and four beautiful grandchildren.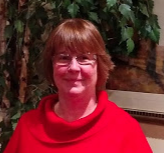 Jeanne Speer
Administrator
Jeanne Speer has been the secretary at Christ Church for many years, providing administrative assistance to Fr. Roy, and serving as the primary contact person for Christ Church. She is involved with all aspects of the church and its ministries, and provides a pleasant, positive presence in the office. She loves spending time with her two adult children, and her new grandson. Jeanne welcomes you to stop by the church office where she is ready to greet you with a smile and help you in any way she can!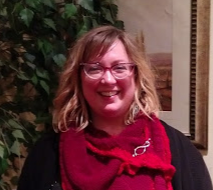 Kristin McCabe
Music Director
Kristin McCabe has been serving as music director at Christ Church since 2009. With a degree in music and organ studies, Kristin is adept in her role, leading our parish in worship through traditional hymns, as well as modern worship music, and blessing us with prelude music ranging from Chris Tomlin to Bach. Kristin has a passion for world justice, and you can often find her knitting in her spare time.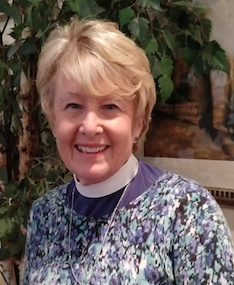 Deacon Lynne Crimi
Deacon
Deacon Lynne has been a deacon for twelve years at Christ Church. She has a master's degree in social work, and worked, prior to her ordination, in a cancer center and Hospice for over ten years, counseling patients and their families. Her deaconate ministry has focused on counseling, and healing prayer. She has led many bible studies, and currently leads our adult Sunday School program. Lynne loves to bring back international biblical insights from her world travels with her husband!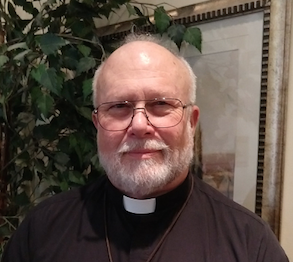 Deacon Bill Pearson
Clergy
Deacon Bill was ordained in the diocese of Albany in 2003, and has been serving at Christ Church ever since. Deacon Bill was very involved in starting the ministry of Noah's Attic. Today he focuses his ministry at Gateway House of Peace, a hospice service. You can also often find him out riding his motorcycle.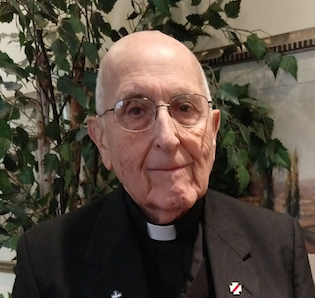 Deacon Al Moser
Clergy
Ordained in 1964, Deacon Al Moser is the most senior deacon in the diocese of Albany. His early years in deaconate ministry were spent at St. Andrews in Scotia, where he had been serving as organist and choir director prior to his ordination. Deacon Al came to Christ Church in 1998. Deacon Al and his wife, Peg, just celebrated their sixty-seventh wedding anniversary. Peg also has a unique ministry at Christ Church as our "minister of hugs"– she always has one for everyone!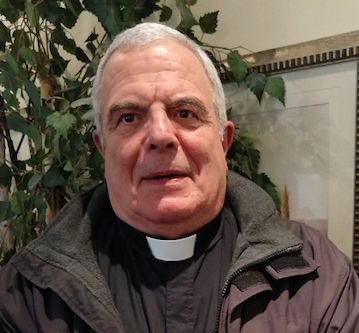 Deacon Gil Delaura
Clergy
Deacon Gil came to Christ Church in 2015.  His deaconate ministry focuses on visiting the sick and elderly in Hospitals and nursing homes in the area. He also has a deep passion for prayer. Deacon Gil is a retired attorney, with one of the dryest senses of humor around.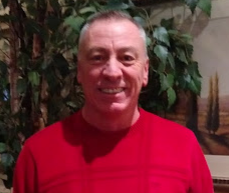 Tim Iannon
Sexton
Tim has been keeping the facilities at Christ Church running smoothly since he came on as church sexton about ten years ago. With a background in restaurant ownership, Tim is also a celebrated chef– particularly among his youngest patrons at KidsFirst, for whom he cooks daily.